Posted by Laurann Claridge on 1st Mar 2022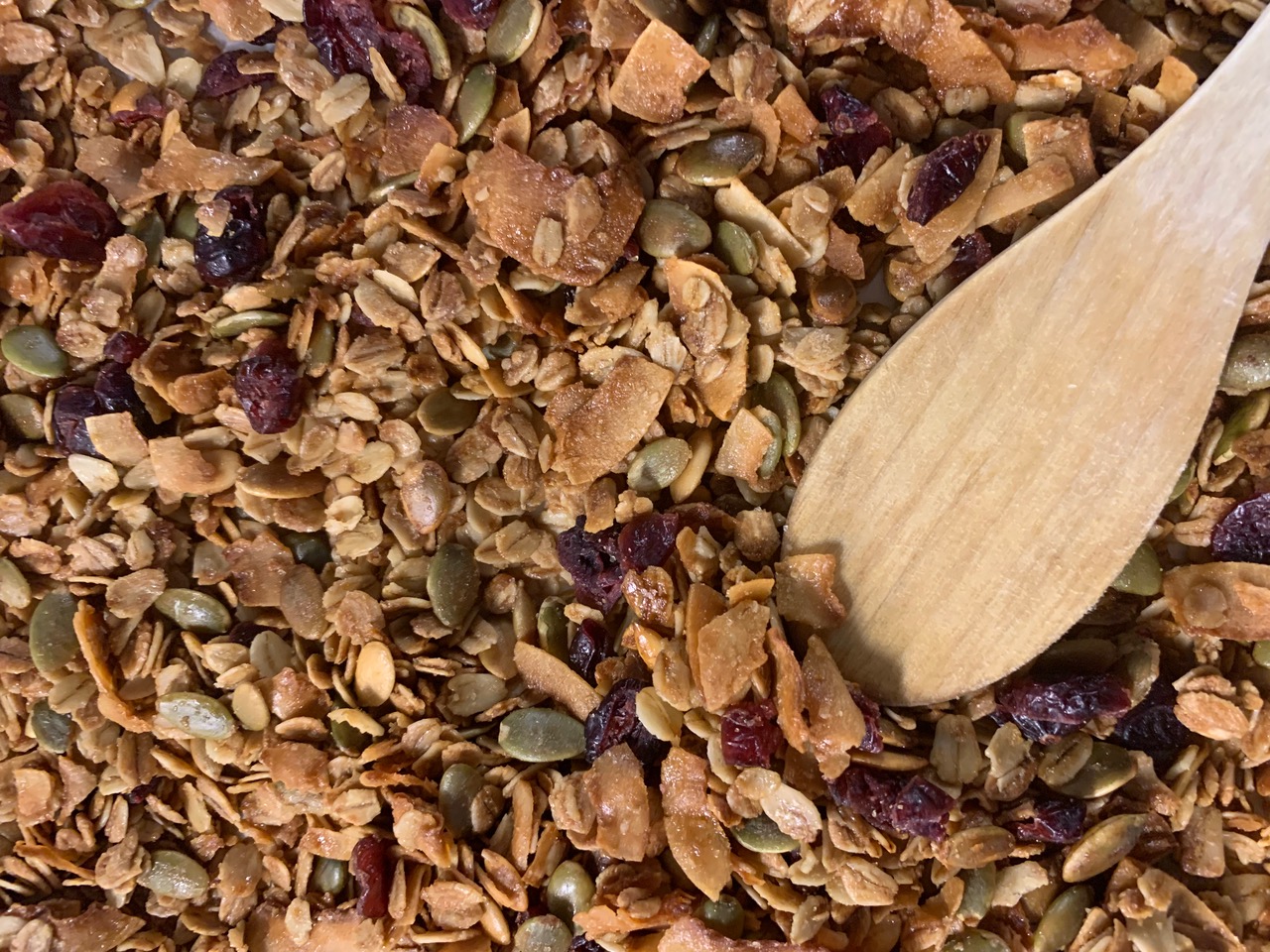 Every once in a while I get a craving for homemade granola spooned over Greek yogurt. It's so easy to make at home and better than most you can purchase, too. (It's certainly fresher!) Here is my easy recipe created with ingredients you can find in the bulk food aisle of most supermarkets. Hope you'll try it.
Granola
Ingredients:
3 cups rolled oats
1 cup unsweetened coconut chips
1 cup raw pumpkin seeds, hulled
1 cup chopped pecans or pistachios
½ teaspoon ground cinnamon
1 tablespoon kosher salt
1/3 cup light brown sugar, packed
1/3 cup maple syrup
½ cup extra virgin olive oil
1 cup dried sour cherries, cranberries, chopped apricots or raisins
To Prepare:
Preheat oven to 300 degrees F.
In a large bowl combine: oats, coconut chips, pumpkin seeds, nuts, cinnamon, and kosher salt.
In a small saucepan combine brown sugar, maple syrup, and olive oil and heat over medium heat until sugar has dissolved. Remove from heat.
Fold liquid into dry ingredients until thoroughly combined and all the ingredients are well coated.
Using a large rimmed baking sheet lined with parchment paper, spread the granola over it in an even layer. Bake, stirring occasionally, until the granola is golden brown and dry, about 35 to 45 minutes. (I prefer toasty-looking granola.)
Remove granola from the oven and stir in the dried fruit. Let the mixture cool completely then transfer to an airtight container.
Makes 6 cups of granola.